Katha Venuka Katha Movie : A Telugu film titled Katha Venuka Katha is slated for release on March 24, 2023. The lead actors in the film, which is directed by Krishna Chaitanya, include Raghu Babu, Keshav Deepak, Satyam Rajesh, and Srijita Ghosh. Viswant Duddumpudi and Khayyum are two additional well-known actors who were recruited for Katha Venuka Katha.
Katha Venuka Katha Movie Plot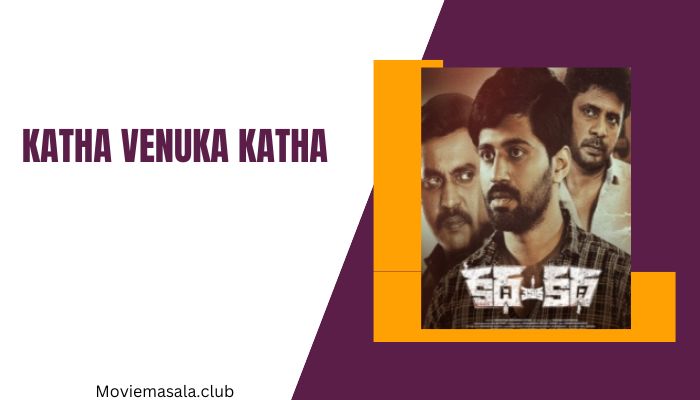 Name:
Katha Venuka Katha [2023]
Director:
Krishna Chaitanya
Writers:
N/A
Stars:
Viswant
Srijitha Ghoush
Krishna Chaithanya directed the drama-thriller film Katha Venuka Katha. In addition to Benerji, Raghu Babu, Satyam Rajesh, Madhu Nandan, Bupal, Khayyum, and many others, the film stars Viswant Duddumpudi, Srijitha Ghoush, Subha Sri, Ali, and Sunil in the main lead roles.
Banu did the cinematography, Shravan Bharadwaj did the music composition, and Amar Reddy Kudumula did the editing. Producing the movie is Dandamudi Avanindra Kumar. Under the Bannar Dandamudi Box Office.
Cast
Viswant
Srijitha Ghoush
Subha Sri
Sunil
Ali
Satyam Rajesh
Raghu Babu
Madhu Nandan
Release date
Katha Venuka Katha Movie is scheduled to be released on March 24, 2023.
Trailer
Also Read: