Bheed : Anubhav Sinha is the author, director, and producer of the upcoming Hindi-language drama film Bheed, which is set in India during the COVID-19 lockdown of 2020. Sonali Jain, Saumya Tiwari, and Anubhav Sinha all contributed to the story of this movie.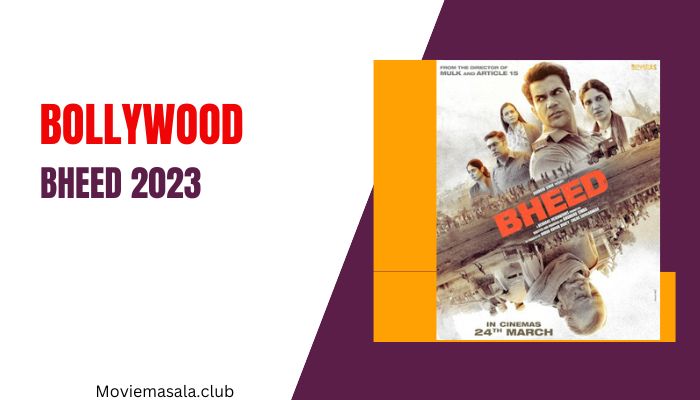 Rajkumar Rao, the actor, and director Anubhav Sinha are working together for the first time on this movie, which will be Rajkummar Rao's first release of 2023. In addition to Kritika Kamra, it features Rajkummar Rao, Bhumi Pednekar, Dia Mirza, Ashutosh Rana, and Pankaj Kapur. October 2021 marked the start of principal photography, which lasted until December 2021. The movie Bheed is scheduled to open in theaters on March 24, 2023.
Bheed Movie Plot
Name:
Bheed [2023]
Director:
Anubhav Sinha
Writers:
Anubhav Sinha
Saumya Tiwari
Sonali Jain
Stars:
Rajkummar Rao
Bhumi Pednekar
Dia Mirza
Ashutosh Rana
Pankaj Kapur
The story of Bheed details the largest migration to have taken place in India since the partition in 1947, which took place during the lockdown of 2020. It describes how several characters in the movie react to the lockdown and move to a location where they feel safe.
Bheed Movie Cast and Crew
Rajkummar Rao
Bhumi Pednekar
Dia Mirza
Ashutosh Rana
Pankaj Kapur
Kritika Kamra
Kumud Mishra
Aditya Shrivastav
Veerendra Saxena
Mahesh Chandra Deva
Shushil Pandey
Release date
Bheed Movie is scheduled to be released on March 24, 2023.
Bheed Movie Trailer
Also Read :